Outgoing risk-takers needed in GAUTENG! - East Rand
Sunday, 13 September 2020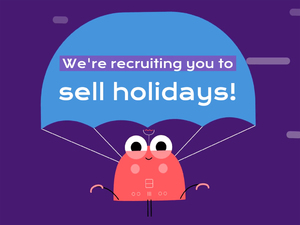 Contacts

Mr. Chris J. Viljoen

0729568251
Item description
My client is interested in an outgoing people's person. We need someone who is responsible and self-driven, and not afraid to take reasonable risks after weighing the options clearly.

REQUIREMENTS:
- Able to speak english
- Basic maths

The job entails sourcing of contact information of potential clients who would like to buy holiday packages at discounted rates. You'll get paid op to R4000 commission per person you recommend - who signs up for a yearly subscription. This means a full potential of over R30,000 per week - if you are driven. WE do all the sales pitches. You just bring in the contact info of potential candidates, and then YOU receive the commission upon signup. We are only interested in the signups.

DO YOU LIVE CLOSE TO ONE OF THESE CITIES:
Boksburg
Newlands
Randburg
Glenvista
Krugersdorp
Centurion
Pretoria East
Moreleta

Please complete the online application form here: httpswww.chrisviljoen.org/miracle/

Thanks!